Just Listed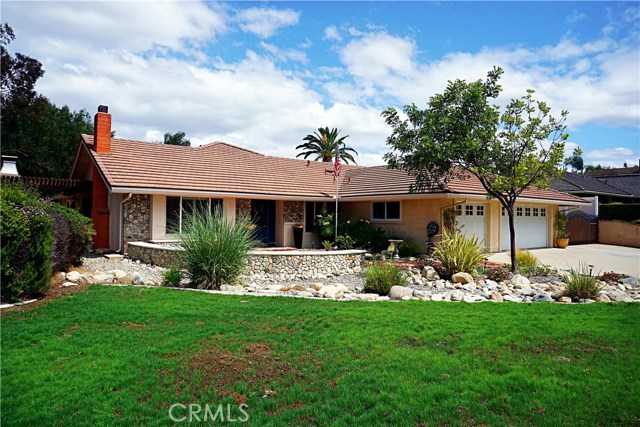 Gorgeous upgraded & well maintained 1 story home in Canyon Hills Community with detached Casita. Main house features 2509sf, formal living room with fireplace & built-ins, kitchen with granite countertops and stainless appliance that opens to the dining, sitting and family rooms, plus an office (possible 4th bed). Lots of windows with top down/bottom up blinds, travertine, tile, wood & carpet, shutters, recessed lighting, French doors, high ceilings, ceiling fans and skylights. There are 3 beds, 3 baths. Master w/en suite and 2 walk-in closets. Separate laundry. Casita features 499sf w/1 bed, 1 bath, living room and kitchenette. Beautiful 20,000sf lot is very private with custom land & hardscape throughout. Front brick patio with fire pit and amazing views. Large flat grassy backyard with room for a pool, also includes large covered outdoor living area, casita access, 2nd patio area with pergola. Side yard with custom wood burning fireplace and barbeque area just off the dining room. Plus 6 fruit trees, one of which is an avocado. 3 car garage with epoxy floors and pull thru. Large shed and covered side area for easy RV/boat storage. Casita and addition are permitted. Total living space 3008sf with total of 4 beds and 4 baths.
AI (artificial intelligence) is moving in on the homefront. And at the head of the pack is Amazon's Echo with its assistant, Alexa. Echo comes in 3 options: a minimal hockey-puck-shaped device, a sleek tube in fashionable shades that make it a natural addition to your home decor, and a square-shaped device with a video screen, camera and mic capabilities.
Many are eager to bring home Alexa and make it the newest addition to their home but are left wondering what exactly does it do?
First, you need to teach Alexa which commands to recognize and perform. These commands are called "skills" And there is a whole library jam-packed with them. So where to start?
Create a Flash Briefing. Create your own daily update feed with the Flash Briefing option. You choose which sources you want Alexa to pull from and which time to report in. Get the weather, news and other updated while you get ready every day.

Use as an alarm in the morning - wake up to music, a radio station, the news, etc. If it's available via Amazon Music it's fair game.
Order a ride via Lyft or Uber. You can ask how much the trip will be and have it automatically billed to your account. Speed up getting ready to go out by coordinating your ride while you put on your final touches.
With multiple devices, you can sync music to play throughout your house. The app allows you to group all of your devices together into one cohesive house-wide system. Whether you want to listen to music, the news, a podcast or an audible book you can hear it no matter where you go - perfect for cleaning days.
Order pizza from Domino's or Pizza Hut. Who doesn't want pizza to arrive at their beck and call?  
Tune your guitar. With this skill, Alexa plays a song for you to match and listens in until you match up perfectly. Which means you don't need another device, app or website to keep track of.
Sync up to your Fitbit to ask for updates on your latest activity and step progress for the day. In fact, you can even get more steps in while you ask since you don't have to sit down at the computer.
With a Wemo Smart Plug, you can enable Alexa to turn devices on and off with a simple voice command. And with their light switches, you can turn lights on, off and change the brightness to match your mood.  
If you have a Hyundai, Mercedes or Ford with the right capabilities you can have Alexa start your car for you. Giving you five more minutes to grab breakfast for once.
Meditate with the Stop, Breathe, & Think meditation skill for Alexa. Just say how long you want to meditate for and settle in to clear your mind. Who said technology keeps us distracted?
And then there is always the option to ask Alexa which skills to enable. So meta!
Just Listed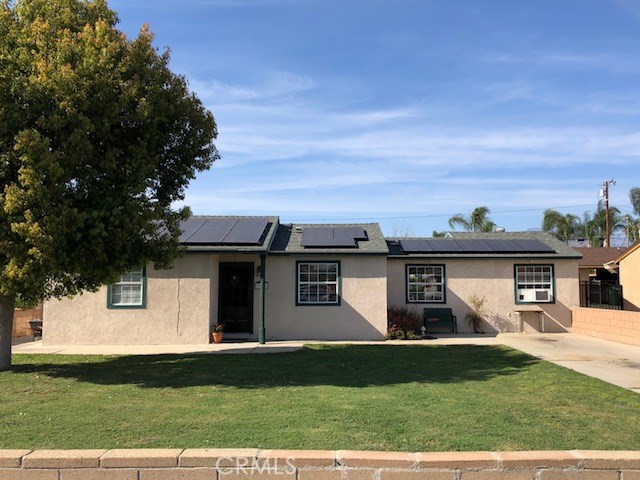 If you're looking for land and a home to make your own, this is it! Large lot! Super clean! Adorable single story pool home on 11,600sf lot in unincorporated area of Chino. Offers 3 bedrooms, 1 bath, good size living and dining rooms, and separate laundry room. Realist says 904sf, but actually 1144sf with nice garage conversion. Well maintained with many upgrades since original build in 1948, including most plumbing and septic, plus new roof in approx. 2006, and solar in 2015. Lots of curb appeal with green grass, newer windows and large shade tree. Backyard is perfect for entertaining family and friends with large covered patio, lots of grassy area for play, several fruit trees and a fenced in-ground pool. Rear of property features clean workshop/shed, room for half basketball court and parking for RV and toys. This property is a rare find in Chino and will not last. This is a must see!!!
There are plenty of DIY projects that you can find around your home. Some of these activities save you more time and money than others. Many times, trying to tackle a project on your own reaps more benefits and feels more rewarding. Re-caulking your shower is something that needs to be done to protect your bathroom. It's a fairly simple project that can be done in a day's time, so with the right instructions, you can avoid hiring a professional. By completing the project, you'll also avoid the need for costly repairs down the road.  
Cracks in the shower happen due to a natural expanding and contracting of the walls based on changes in temperature and humidity. The seams of your tub are also vulnerable to these changes since these seams are affected and jarred when people step in and out of the tub. 
While this all sounds kind of complicated, doing the job of re-caulking yourself can really save you a lot of money in the long term. Noticing that there is a potential problem with your tub is the first step to saving money, as it will prevent bigger repairs from being necessary later on.  
Here's What You'll Need:
Water or silicone based caulk
Knife
Rags
First, you'll need to prepare your shower. You should clean both the shower and tub thoroughly. This will get all of the residue and mildew off of your walls. Next, you'll need to dig out all of the old caulking from the seams of the tub and the shower. The idea here is to leave a clean slate to put in the new caulking. 
Now, you're ready to apply the new caulking. Cut the opening of the applicator to 1/8 inch in diameter. Next, squeeze out the caulking continuously in long lines. Caulk dries fast, so you'll need to complete this task one section at a time. 
Finally, you'll want to smooth the line that you have created from the caulking. As soon as you lay the caulking, you should smooth it with your finger. Then, wipe away any excess caulk with a rag. You can reform any joints with warm, soapy water and your fingers. If any excess caulk dries around the tile, use the knife to remove it. You really should be prepared to get your hands dirty for this project.       
You should wait about 12 hours to use the shower to allow the new caulking to dry completely. This simple do-it-yourself project can really make your bathroom look better and cleaner.  
There are plenty of things to worry about around your home when you have kids. One of your top priorities should be safety for your kids. If you look closely, you'll find some hidden safety dangers around your home that should be addressed. The top culprits can be found described in detail below.
The Dishwasher
Your dishwasher is something that you probably use every single day. There are a few considerations that you need to make about the dishwasher when you have kids. First, the door should have a good locking mechanism. If the door to the dishwasher doesn't shut properly, all if takes is a little tap for the door to release and fall right on top of your child who is either walking or crawling around the house.
The other point to consider about a dishwasher is the actual contents of the dishwasher. Silverware, especially sharp objects, should be left pointing downward. This is in case the washer is left open and the child gets at it. You don't want sharp knives pointing upward that could cause an injury to your child. The detergent can also be a hazard to your child. Whether you are using pods, liquid detergent, or the powdered kind, all pose poison control risks and choking hazards to your kids. Keep the dishwasher closed and locked when it is not in use. Also, be sure to wipe down your dishwasher in case of any debris that's left from your detergent. 
Ovens And Ranges
If your range or oven is not installed properly it could cause serious harm to your kids. For safety, be sure that ranges have anti-tip brackets installed. This way if the child leans on the stove or climbs it, the unit will not fall on them, posing the risk of serious injury. 
Wall ovens should be secured as well. Make sure that the door of the oven locks and cannot fling open easily. When cooking, use the back burners in stead of the front. You should also keep the pot handles turned inward so they aren't as easy for kids to reach.  
The Nursery
The nursery is where your child will spend a lot of their time. First, you should start with the crib. The crib needs to be firm and nothing should be in the crib other than the mattress and a tightly fitted sheet around the mattress until the baby is old enough. The crib should also be sturdy. It's preferable to have a new crib for the baby as occasionally, hand me down cribs can be missing parts or have faced major amounts of wear and tear. The nursery should also be free from excessive cords and be equipped with window locks. This way, you'll be able to put your child to sleep with peace of mind.